About Us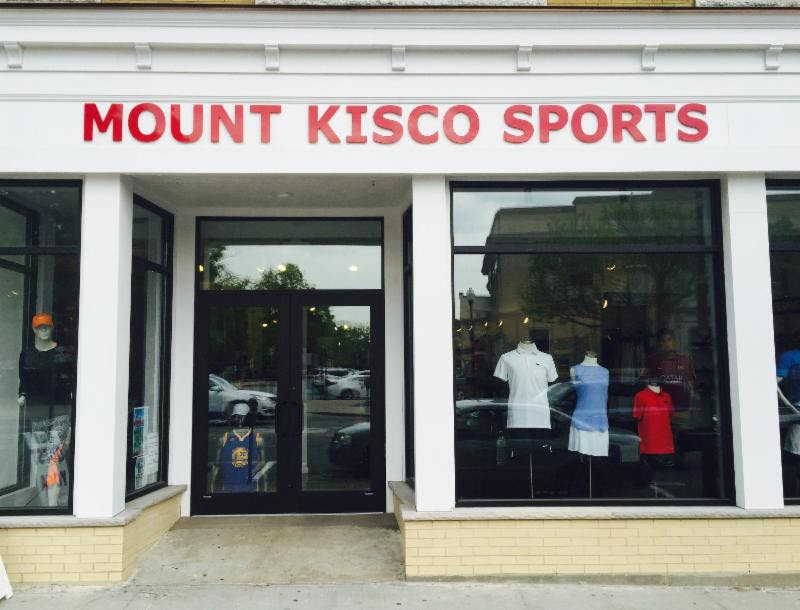 Mount Kisco Sports has been the area's source for sporting goods and apparel on Moger Avenue in Mount Kisco since 1997. Now, the only thing that has changed is what street we're on! We feature clothing, footwear and equipment for all your sports needs. Our running, tennis, baseball and soccer specialty shops offer the brands and quality you expect — all in one convenient location.
The expert and efficient service provided by our staff at Mount Kisco Sports is what separates us from other retailers: professional shoe fitting, baseball glove and bat sizing and racquet stringing. We also offer seasonal specialties including lacrosse, field hockey, paddle tennis, squash, table tennis and racquetball.
Store owner Rob Bernstein is one of the founders of the Bedford Turkey Trot, serving as been a committee member and helping to organize the race since its inception in 2005.
Find us at 13 East Main Street, next to Bicycle World!
Not sure where to park? Take a look at these parking maps!
Mount Kisco Sports Advisory Staff:
Sean Bernstein

A Division I track and field coach, a former collegiate athlete, and an educator, Sean Bernstein started his website to meet the demands of an increasing number of athletes who wish to pursue further track and field education in a digital medium.

Achievements:

NCAA Division III National Champion 2012
NCAA Division III National Champion 2013
NCAA Division III Athlete of the Year 2013

Neil Chernick, MSPT, OCS, cert MDT, CSCS

Owner/Director of Access Physical Therapy and Wellness

Neil is a cum laude graduate of Ithaca College, where he received both his Bachelors (Clinical Science) and Masters (Physical Therapy) degrees. Over the course of his career, Neil has achieved certifications in several specialty areas. Neil is board certified in Orthopedics by the American Physical Therapy Association. He is certified in the McKenzie Method for diagnosis and treatment of the lumbar, cervical, and thoracic spine.

Scott T. Schaeffer, D.C., C.S.C.S.

Chiropractor at Westchester Total Health


Dr. Schaeffer received a Bachelor of Science in Exercise Physiology at California State University, San Luis Obispo, in 1991, followed by a Doctorate of Chiropractic in 1996 from Cleveland Chiropractic College Los Angeles, where he graduated cum laude. Dr. Schaeffer also holds the Strength and Conditioning Specialist Certification.

Dr. Schaeffer is well-versed in a number of chiropractic techniques which gives him the advantage to address each patient more specifically and ultimately more successfully. When not in his practice treated clients, Dr. Scott Schaeffer is at the Lexington Avenue Gym in Mt Kisco training clients from all levels: professional athletes and novices alike. Dr. Schaeffer always has his client's best interest in mind and will make sure that while being cared for in his office or gym, their expectations are met and quite often exceeded.